Bios
Characterization Database
Sanjai J. Parikh, Associate Professor of Soil Chemistry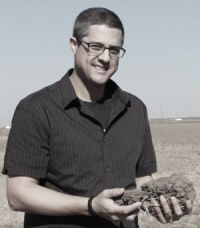 Sanjai Parikh teaches and conducts research in the area of soil chemistry, with emphasis on molecular level-interactions occurring at mineral interfaces. Sanjai joined the Department of Land, Air and Water Resources at UC Davis in 2009. Prior to that he completed his B.S. in agronomy at the University of Maryland – College Park (1998), M.S. at the Pennsylvania State University in Soil Chemistry (2001), Ph.D. in Environmental Soil Chemistry at the University of Arizona (2006), and did his postdoctoral research at the University of Delaware (2008). At UC Davis, The Parikh Environmental Soil Chemistry Laboratory addresses a wide-range of biogeochemical processes at solid-liquid interfaces in the soil and water environment. His research interests include: (1) examining transport and degradation mechanisms for pharmaceuticals, nanoparticles, and personal care products in soil and water; (2) identifying persistent degradation products of primary pollutants (organic and inorganic) and determining their bioavailability; (3) determining reaction rates of contaminant oxidation/transformation at mineral and bacteria surfaces; (4) elucidating the role of bacterial surface biomolecules in cell adhesion and biomineralization/dissolution reactions; and (5) investigating the potential for biochar soil amendments to increase C sequestration, improve agricultural productivity, and sequester contaminants in soil. Sanjai teaches both undergraduate and graduate courses, which include:  Environmental Soil Chemistry (SSC 102), Advanced Topics in Soil Chemistry (SSC 202), and Soil, Water, and Civilizations (SAS 5).
Departmental Web Page: http://www.lawr.ucdavis.edu/directory_facultypages.htm?id=4065
Lab Research Web Page: http://parikh.lawr.ucdavis.edu
Fungai Mukome, Assistant Professor of Chemistry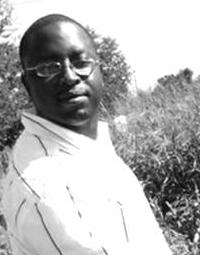 Fungai Mukome is currently an assistant professor of Chemistry at William Jessup University in Rocklin, CA.  From 2010 to 2015 he worked as a postdoctoral scholar at University of California, Davis in the Department of Land, Air, and Water Resources. Prior to this, he obtained a Ph.D. in Environmental Sciences and Resources from Portland State University (2009) and a B.S. (Hons) in Chemistry from the University of Zimbabwe (1999).  His research includes investigating the interactions and stabilization of amendments (such as organic fertilizers and biochar) in soil and their effect on nutrient cycling and greenhouse gas emissions. His research interests are in soil environmental chemistry and include characterizing soil amendments; investigating soil nutrient cycling; and fate and transport of contaminants in the environment.


Undergraduate Assistants 
Laura Emberson (2013) Major: Ecological Management and Restoration.  
Martha Sayre (2014) Major: Environmental Science and Management
Emily Tibbett (2015) Major: Environmental Science and Management
Sorption Database
We have begun collaboration wtih the Biochar Water Treatment Research Consortium at Aqueous Solutions (www.aqsolutions.org) to combine their compilation of biochar sorption data with the UC Davis Biochar Database. Currently we are sharing their collection of papers addressing sorption to biochar and we plan on incorporating this data into the full database in the near future. The Biochar Water Treatment Research Consortium is:
Josh Kearns
PhD candidate, University of Colorado
Visiting Researcher, North Carolina State University
Director of Science, Aqueous Solutions (aqsolutions.org)
Kyle Shimabuku
PhD Candidate, University of Colorado
R. Scott Summers
Professor, University of Colorado
Detlef R.U. Knappe
Professor, North Carolina State University